Business.govt.nz — Choose Business Structure
Choose your business structure: Three quick questions and you're on your way.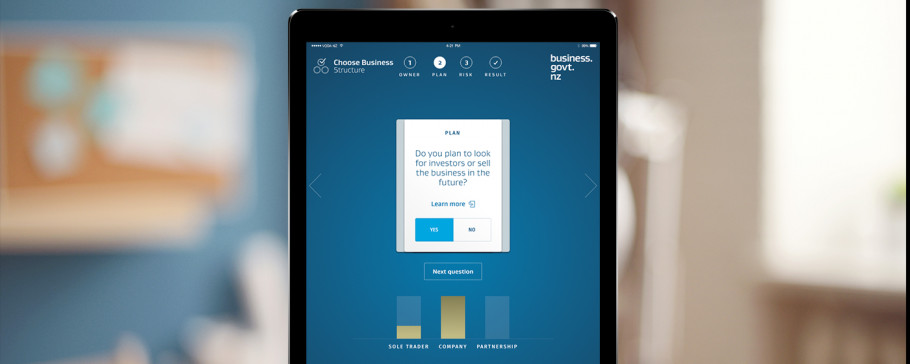 There are different ways to structure your business, each with different legal and financial obligations. The structure you choose can impact your ability to grow or sell the business, so it's important to get it right.
That's where Choose Business Structure comes in.
Choose Business Structure is a free online tool that gathers information from across government and the private sector to help you make the best choice for your business when it comes to how to structure the business.
If you're already in business, it's a good way to check to see if you have the right business structure for your current and future needs. As your business evolves, its structure may need to evolve as well.
Choose Business Structure is easy to use, asking you three quick questions about your business to help you decide which business structure is best suited to your needs.
The Choose Business Structure tool has been developed by business.govt.nz in association with the New Zealand Companies Office, the New Zealand Business Number, Inland Revenue and ACC.